Solar Power for Churches & Religious Institutions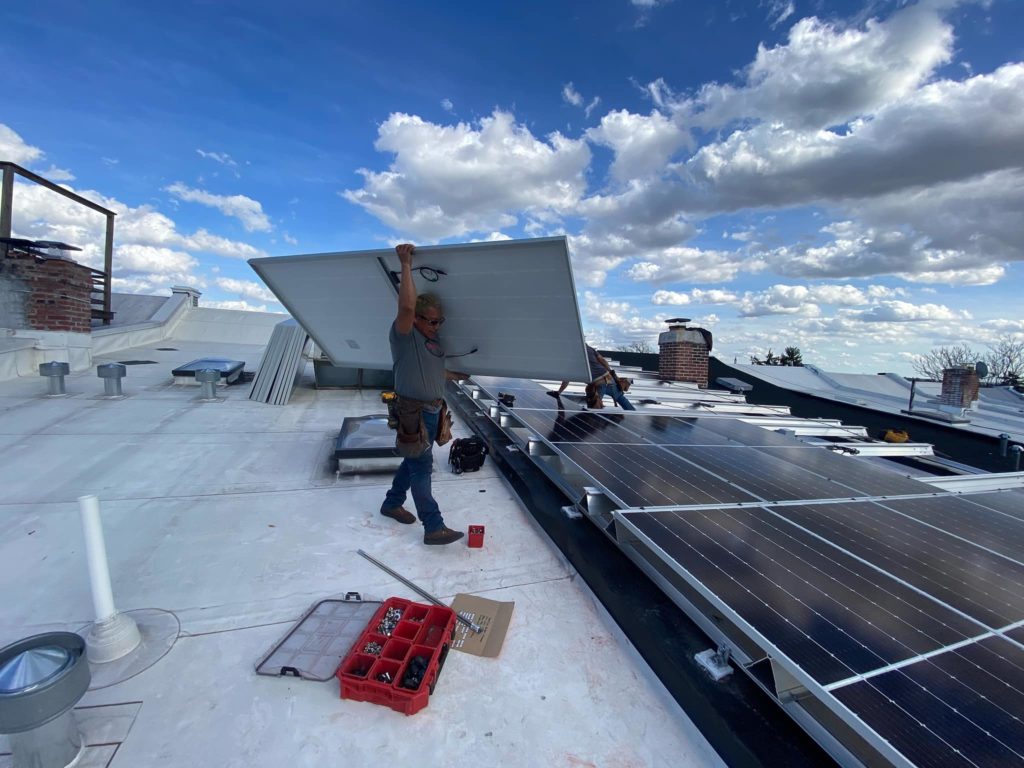 Solar Installation for Churches & Religious Institutions in DC
Solar power is skyrocketing in DC, and its popularity isn't
limited to residential rooftop installations. Businesses across the region are taking advantage of solar power's cost-saving effects and the incentives available that make switching to solar energy a wise investment.
Today, solar power is accessible to industries and buildings of all types, including churches, religious institutions, embassies, and government buildings. Revolution Solar offers multiple commercial installation solutions, including rooftop installations and solar ground mounts.
Ready to harness the advantages of solar energy for
your church or institution? Revolution Solar is your DC installation partner.
Call (202) 827-6527 or contact us online to learn more.
Unique Solar Solutions for Churches & Religious Institutions
Churches and religious institutions explore the possibility of solar power but don't usually pursue because many buildings are designed with complex and aesthetically appealing architecture. Especially in DC, churches have the significance of historic buildings, and the risk of damaging rooftops or lessening the visual appeal is too great.
Fortunately, Revolution Solar has more experience than any competitor with maximizing our clients' roof space and ensuring precise, minimally invasive installation that preserves the integrity of the building. Slanted roofs, older buildings, and unique works of architecture are all within our realm of installation expertise.
Interested in solar power for your place of worship? Consult Revolution Solar about our unique experience and approach to church installations in DC.
Call (202) 827-6527 or contact us online.

Benefits of Installing Solar Panels
on a Church
The benefits of solar for your house of worship are clear; they include:
· Smaller bills, bigger budget: Churches spend a significant amount of money keeping the lights on for events and activities beyond service, so minimizing the electric bill means more savings for the things that matter.
· Reputation boost: Generating solar power cements your commitment to removing pollutants that harm people, animals, and environments.
· Tax incentives: Churches can take advantage of the new 30% investment tax credit and depreciation to minimize the cost of the system while enjoying the benefits.
Now is the best time for churches and religious institutions in DC to consider solar energy.
Call Revolution Solar at (202) 827-6527 or contact us online to get started.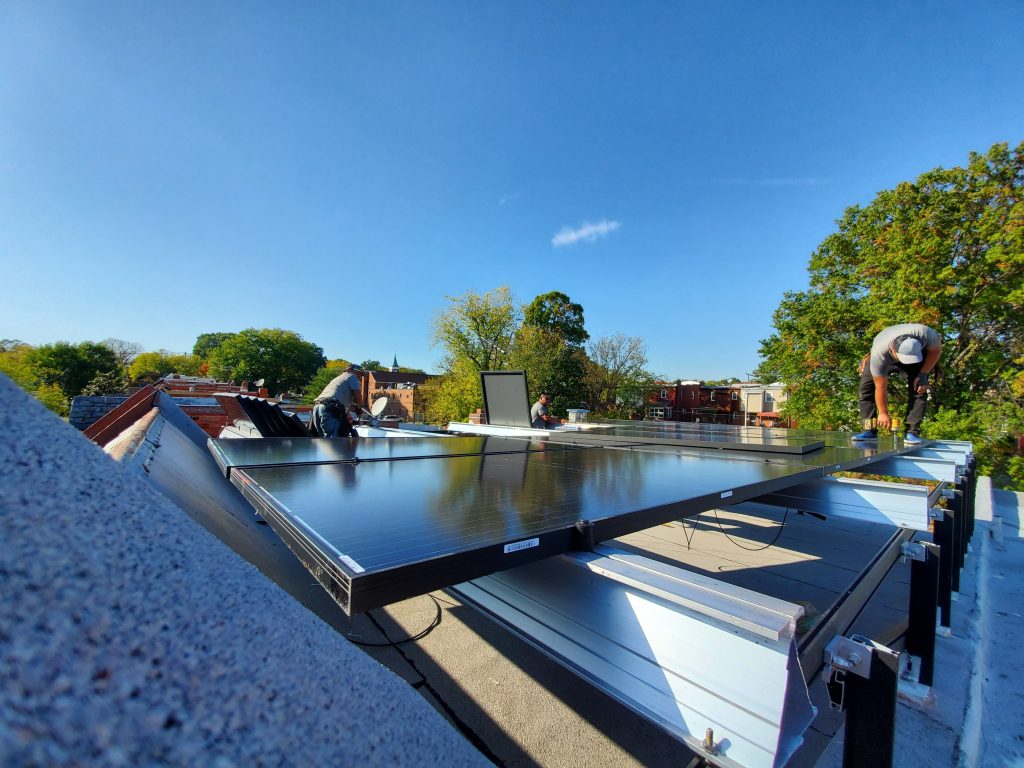 Trust Revolution Solar for Your Solar Power
When considering installers for your church or religious institution's solar energy system, experience is a top concern.
At Revolution Solar, our core team of engineers, designers, and installers bring a combined 16+ years of experience with roofing and solar. So, you know your building is in the hands of respectful experts who will ensure the optimal outcome.
Don't miss out on your opportunity to bring solar power to your religious institution.
Call Revolution Solar today at (202) 827-6527, or ask about DC commercial solar installation by contacting us online.
Get in Touch With Us!
We Offer Practical Solutions to All Your Solar Needs.