Solar Pergola Installation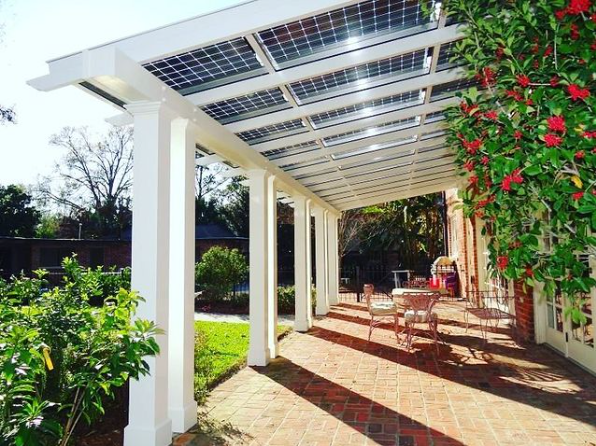 Solar Pergolas in Washington, DC
If you've been researching residential solar energy systems, odds are most of the information you've found has been about rooftop solar arrays.
While they're the most common system setup, they aren't necessarily the best option for every homeowner considering solar power. If you have backyard space, a solar pergola could be the right solution for your energy needs.
A solar pergola is a standalone structure similar to a patio
that stands in a chosen place in your backyard. The only difference from a standard pergola is that a solar pergola is built with the specifics required to support the extra weight of solar panels.
Benefits of Backyard Solar Pergolas
Why should you consider a solar pergola for your home? The
following benefits are hard to resist.
· Added shade: No matter what size solar pergola you choose, the structure will add greater livability to your backyard by providing an extra area of shade to relax in.
· Easy installation: Because it's a standalone structure that can be constructed from the ground, a solar pergola is less involved than a rooftop system would be when it comes to installation.
· Tax incentives: As long as it's a qualified system, a solar pergola will net you the same tax credit as a rooftop system. Between federal and state incentives, it's possible to pay little to nothing out of pocket.
FAQs About Solar Pergolas
Can I add solar panels to an existing pergola?

Yes, as long as the structure is strong enough to withstand the added weight of the panels.
How much can I save by adding solar panels to a pergola?
That depends on multiple factors, such as the size of the pergola and quality of the panels you choose to install. An average size pergola of 12 x 12 feet can fit 15 100-watt panels, which can produce around 6 kWh of energy per day depending on weather conditions.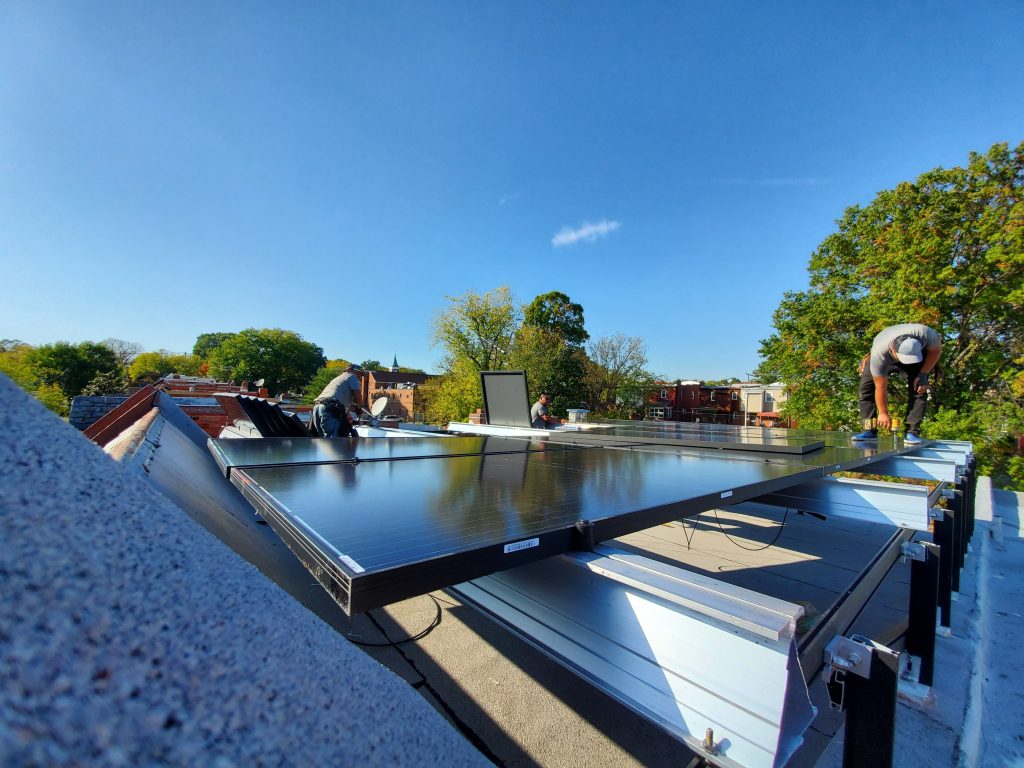 Explore the Possibilities of Pergolas With Revolution Solar
Interested in turning unused backyard space into an energy-generating investment? Revolution Solar can help you determine the right size solar pergola for your home's backyard and perform professional installation that gets you on the road to sustainable energy fast.
To learn more about solar pergolas in Washington, DC and Maryland, call Revolution Solar at (202) 827-6527, or contact us online today.
Get in Touch with Us!
We Offer Practical Solutions to All Your Solar Needs.