Solar Installation in Washington, DC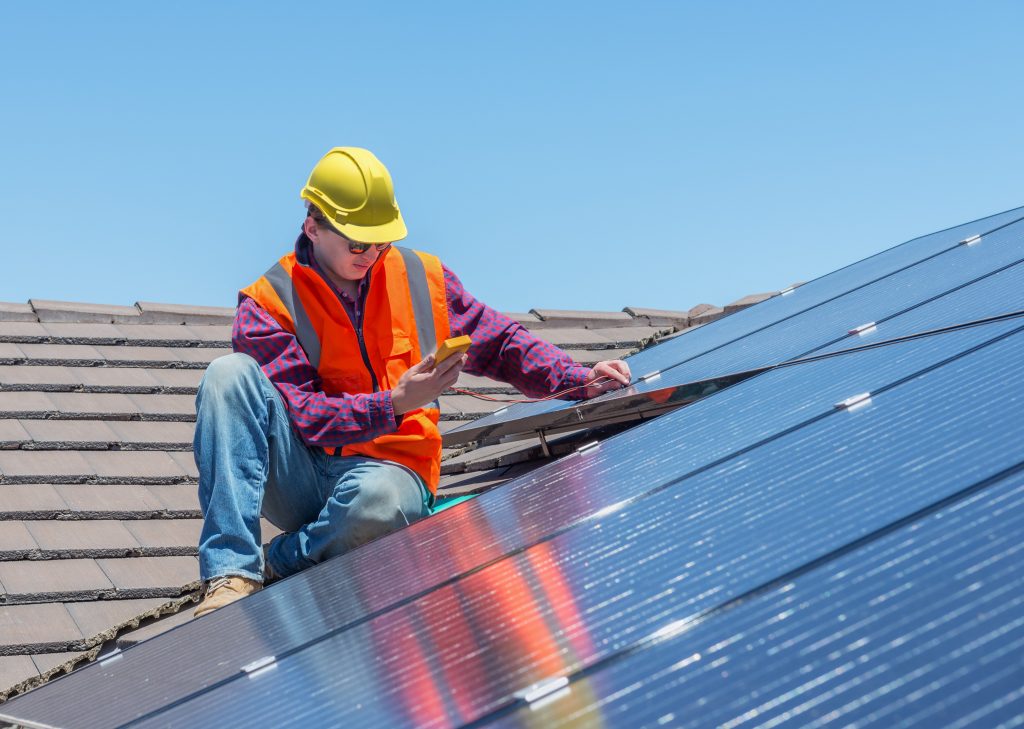 Solar Panel Installation & Replacement
When it comes to energy, solar power is the next frontier. With technology advancing rapidly and the costs of solar installation continuing to fall, now is the time to consider solar panels for your Washington, DC, home.
Revolution Solar is redefining the process of converting to clean energy by offering state-of-the-art systems engineered, set up by skilled installers, and backed by industry-best guarantees.
Benefits of Solar Energy
Washington, DC, produces enough solar energy to power almost 23,000 homes. Over 57% of the state's electricity already comes from solar panels, and prices have fallen 36% over the last five years.
Here are a few reasons home and business owners are switching to solar power:
Reduced or eliminated electricity bills
Ability to sell excess stored power back to utility companies
Federal tax credits
Local or state incentives and rebates
Increased home value
Reduced carbon footprint
Between the financial incentives and freedom from the fluctuations of the electrical grid, switching to solar power to partially or fully supplement your electricity needs is a wise decision for your future.
How Solar Panels Work
The most common type of solar panels are made of interlinked photovoltaic (PV) cells. The cells allow particles of light to bump electrons off of atoms, which generates an electrical flow of around 1 to 2 watts of power per cell. Just as the cells can be interlinked to form a panel, panels can be connected to form arrays.
You may think solar panel installation is limited to homes with sloped roofs, but Revolution Solar has the expertise to install full or partial arrays on flat roofing or design a solution for buildings with irregular roofs. We offer a variety of solar solutions, including solar panels, rooftop solar systems, solar ground mounts, solar rooftop decks, and solar pergolas.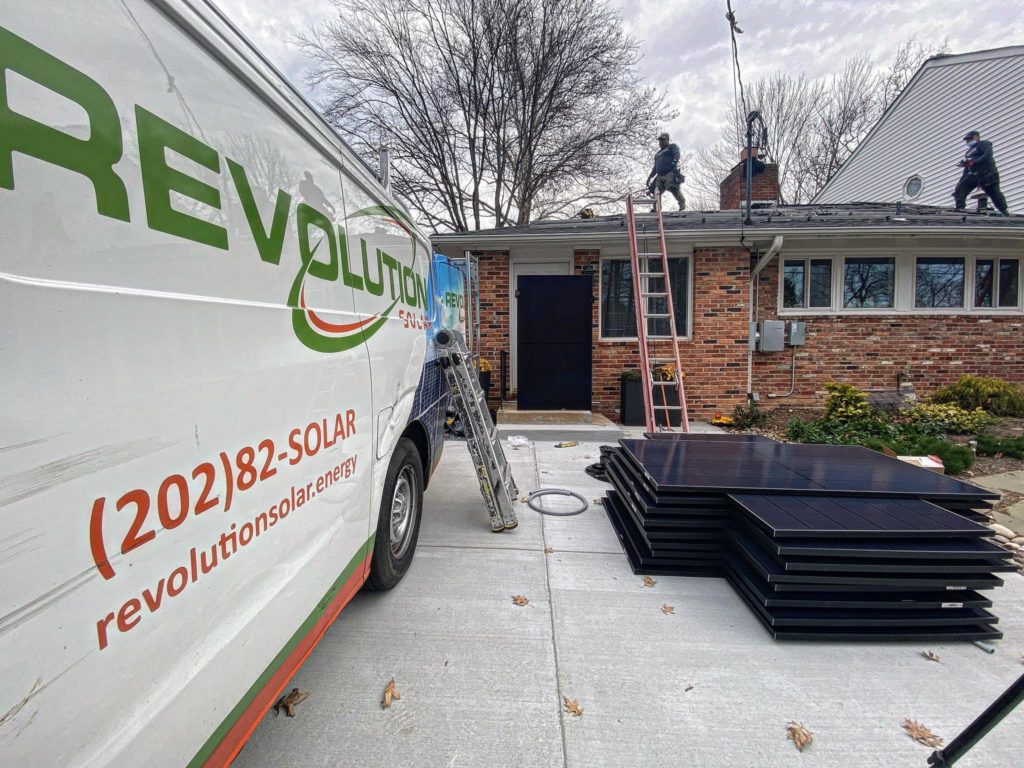 Our Solar Panel Installation Process
The process for solar installation is now easier than ever. Our expert design team will gather the necessary information on your home or business and collaborate with the engineering team to design an elegant custom solution for your building.
Once you approve the plans, we acquire the necessary permits and get to work. Thanks to Revolution Solar's volume of installations in Washington, DC, we've streamlined the engineering and permit process and can install your panels faster than any other company.
Why Choose Revolution Solar for Solar Energy Solutions?
Revolution Solar has completed the most projects of any company in DC, and we're constantly adopting the most innovative and efficient technologies. We adhere to the highest standards of excellence in aesthetics, product quality, and workmanship on every project.
Call Revolution Solar at (202) 827-6527 or contact us online to start your switch to clean solar energy and take the first steps toward solar installation.
Get in Touch with Us!
We Offer Practical Solutions to All Your Solar Needs.
Offering Solar Installation Services in the following areas: