We're striving to build a greener world that's powered by the sun. We believe widespread adoption of solar panel use is inevitable, and we're working day and night to bring effective and financially beneficial solutions to our clients.
Solar power is growing in reach, generating 115 billion kilowatt-hours of electricity in 2021. That means reduced greenhouse gas emissions on a global scale — better for all of us.
Solar energy isn't just better for the planet; it's better for your wallet, too. A rooftop solar panel system can last up to 30 years, meaning you'll reap the rewards of your investment for a generation or more.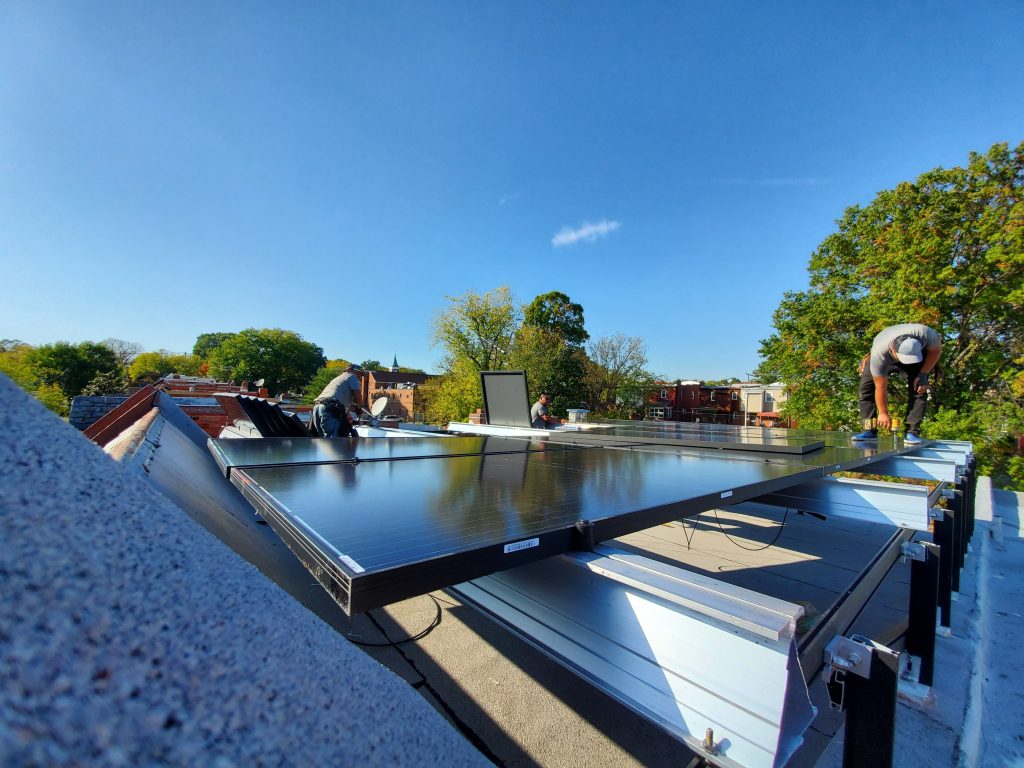 Solar Energy Installation in Washington, DC & Beyond
Solar panel systems do more than produce energy for your home or business: They add value to your Washington, DC property and create positive cash flow from day one.
Zero out-of-pocket costs: Programs are available to go solar with no money down.
Control over power costs: Detach your home or business from the swings of volatile energy prices.
Generous local and federal incentives: Take advantage of incentive programs that can help cover up to 55% of the cost of your solar system.
Money in the bank: Sell your solar renewable energy credits back to the utility company for a handsome profit.
In less than eight weeks, you could be harvesting the sun's energy and using it to power your television, your heating and cooling, or your plug-in electric vehicle.
Because excess power can be sold to your local utility, you could power your neighbors' homes, too! We handle permits and regulatory issues so you can start going solar with minimal paperwork.
Why Choose Revolution Solar?
Revolution Solar has completed the most solar panel installation projects of any solar installation company in Washington, DC, and we're constantly adopting the most innovative and efficient technologies.
We draw on our team's expertise in construction, engineering, green power, and project management to ensure each project meets high standards of excellence in aesthetics, effectiveness, and quality. Our goal is simple: to empower home and business owners to leverage clean, sustainable solar power.
Get in Touch With Us!
We Offer Practical Solutions to All Your Solar Needs.
Our Service Area
Revolution Solar is proud to offer solar energy solutions to the residents of Washington, DC, and Baltimore. Call us for solar installation services in: