Commercial Solar Installation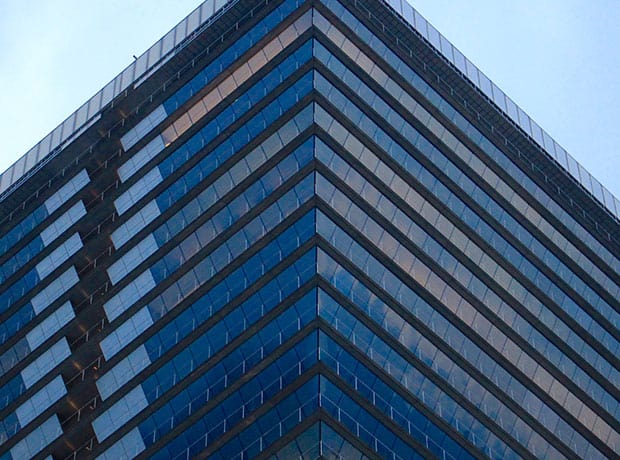 Commercial Solar Installation in Washington, DC
Washington, DC has been relatively slow to adopt solar power as a source of electricity, but that has changed in the past few years. As of 2021, DC gets over 65% of its electricity from solar panels, and prices have fallen 11% over the past five years.
Commercial solar adoption has been rapid in the past year as businesses look for a competitive advantage and the price of electricity continues to rise.
Looking for the advantage solar power can bring to your commercial property?
Call Revolution Solar at (202) 827-6527 or contact us online to start your solar installation project.
Benefits of Commercial Solar Panels
Why are so many businesses in the DC area choosing to go solar? Although saving on the cost of electricity is typically the biggest motivator, the shift to solar has other significant advantages.
Reputation: Consumers and investors are increasingly concerned with how climate-friendly companies are. Going solar can help improve your reputation for being environmentally conscious.
Independence: Generating your own electricity frees you from rising electricity costs, making it easier to budget. If you produce excess energy, you can even sell it back to the utility company.
Reliability: If you choose a solar energy system that offers storage in solar batteries, you'll still have access to your energy when the aging grid system loses power due to weather or other events.
Your solar energy system may also be eligible for federal tax credits, making now the best time to invest in this upgrade.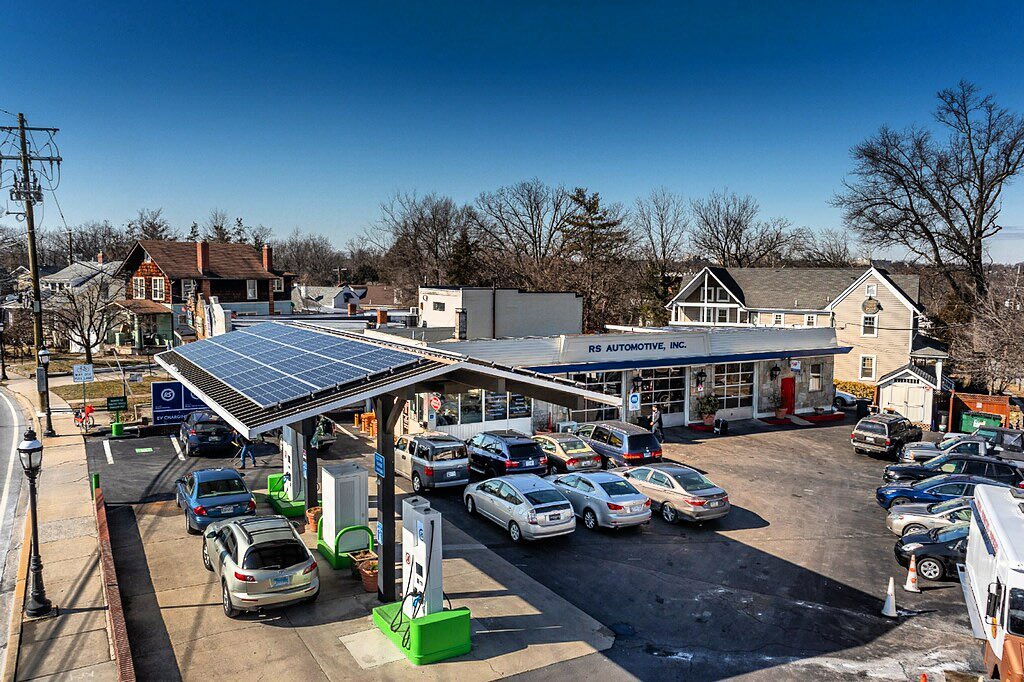 The Solar Installation Process
The process of commercial solar installation is more streamlined than ever. Our first step is to gather the necessary information, like how much electricity you need and how much space is available.
Our expert designers will collaborate with experienced engineers to design a system that brings the greatest net benefit to your property.
After you sign off on the plan, we'll get the permits needed to perform the installation. Because Revolution Solar has successfully completed so many installations in the DC area, we have the engineering and permit pipeline down to a science.
We can complete your new solar energy system more efficiently than any other company.
Meeting the Challenges of Commercial Solar
Many DC solar installers are wary of taking on commercial projects because of their complexity compared to residential installations. Here are a few challenges Revolution Solar has solved during our time serving the city:
· Building styles: Our design process considers the commercial building's unique style, ensuring our plans don't detract from any notable features, and blend in as seamlessly as possible.
· Building size: From smaller retail buildings to sprawling office parks, we have the knowledge and skill to tackle projects of any scale with the utmost efficiency.
· Roof variations: Unlike homes, many of DC's commercial buildings have different angles and pitches of roof, so we take care to fully maximize roof space for optimum energy generation efficiency.
· Commercial permits process: Commercial solar installations require a more rigorous permitting process, which we've streamlined to get your projects going faster than our competitors.
· Space constraints: We understand that space is at a premium in DC, so we do everything we can to ensure our commercial solar installations are well-organized and completed on time to minimize disruption for the businesses and organizations we work with.
Revolution Solar is fully aware of the challenges that can derail a solar installation in the DC area, and we address those challenges from the first step through the completion of the project.
For the utmost professionalism, consideration, and skillful implementation of your building's solar energy installation, call Revolution Solar at (202) 827-6527 or contact us online today.
Industries We Serve
· Embassies
· Multi-family real estate
· Churches
· Public transportation & bus stops
Why Choose Revolution Solar?
Commercial solar installation is a significant investment, and you shouldn't settle for less than the best. Revolution Solar continues to lead the industry thanks to our emphasis on the latest technology and the most skilled installation technicians. We're built on innovation and excellence, and we bring those
principles to every job.
Ready to reap the benefits of solar on your commercial property? Call Revolution Solar at (202) 827-6527 or contact us online to start your journey toward energy independence.
Get in Touch with Us!
We Offer Practical Solutions to All Your Solar Needs.