Solar Energy Systems in Arlington, VA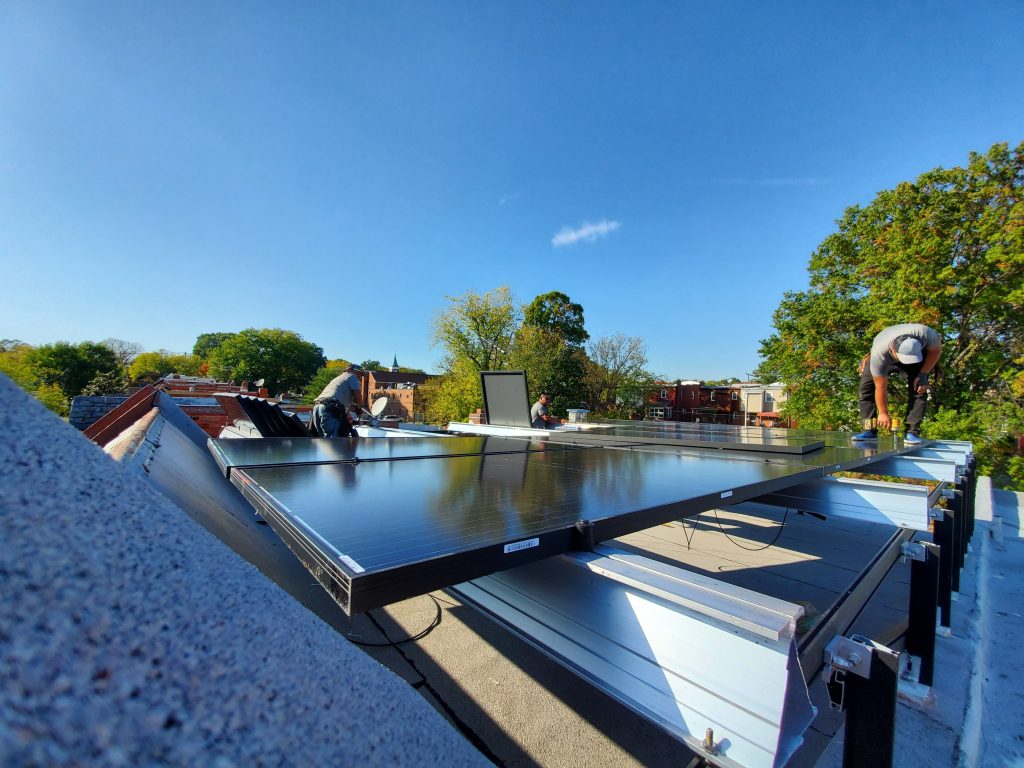 Professional Solar Installation in Arlington
Many Arlington residents are surprised that it's a great place to switch to solar energy. The city gets enough yearly sun that installing solar panels can power refrigerators, washers and dryers, TVs, and more — and commercial properties also benefit from the investment.
For those interested in adding solar energy to a home or business, Revolution Solar is Virginia's installer of choice.
Call (202) 827-6527 or contact us online to learn more about how we can help you switch to solar.
Residential Solar Installation for Arlington Homes
Rooftop solar energy systems are becoming a common sight in Arlington as homeowners learn more about the benefits of the investment. Solar energy is a smart option for homeowners who want to:
Mitigate or eliminate the use of expensive grid energy
Increase the value of their home
Sell excess energy back to the local grid
Earn a tax exemption for the increased home value of installing solar panels
With weakening infrastructure, increasing energy costs, and an unpredictable housing market, solar is a great way for Arlington homeowners to save money and build value.
Call Revolution Solar at (202) 827-6527 or contact us online to learn more about residential solar options.
Solar Roof Decks, Patios & Pergolas
With solar, you're not just limited to rooftop or ground-mounted systems. To make the best use of your space, consider these alternative options:
Solar rooftop decks: If you have a flat roof, a rooftop deck will improve both form and function.
Solar pergolas: If you have a large enough empty space in your backyard, a solar pergola is a stand-alone structure that generates power.
Solar patios: Adding solar panels to your patio helps power your home while extending your living space with a shady area.
Learn more about roof decks, patios, and pergolas by calling Revolution Solar at (202) 827-6527 or contacting us online.  
Schedule Solar Power Installation in Arlington, VA
When investing in improving your home or business, nothing matters more than quality. At Revolution Solar, we deliver top-tier designs, products, and installations for all our customers in Arlington. With a streamlined permitting process and extensive roofing experience, we can do a better, faster job than any competitor.
If you're considering switching to solar, let us help you make an informed decision by calling (202) 827-6527 or contacting us online at your convenience.
Get in Touch With Us!
We Offer Practical Solutions to All Your Solar Needs.