Solar Panel Systems in Baltimore, MD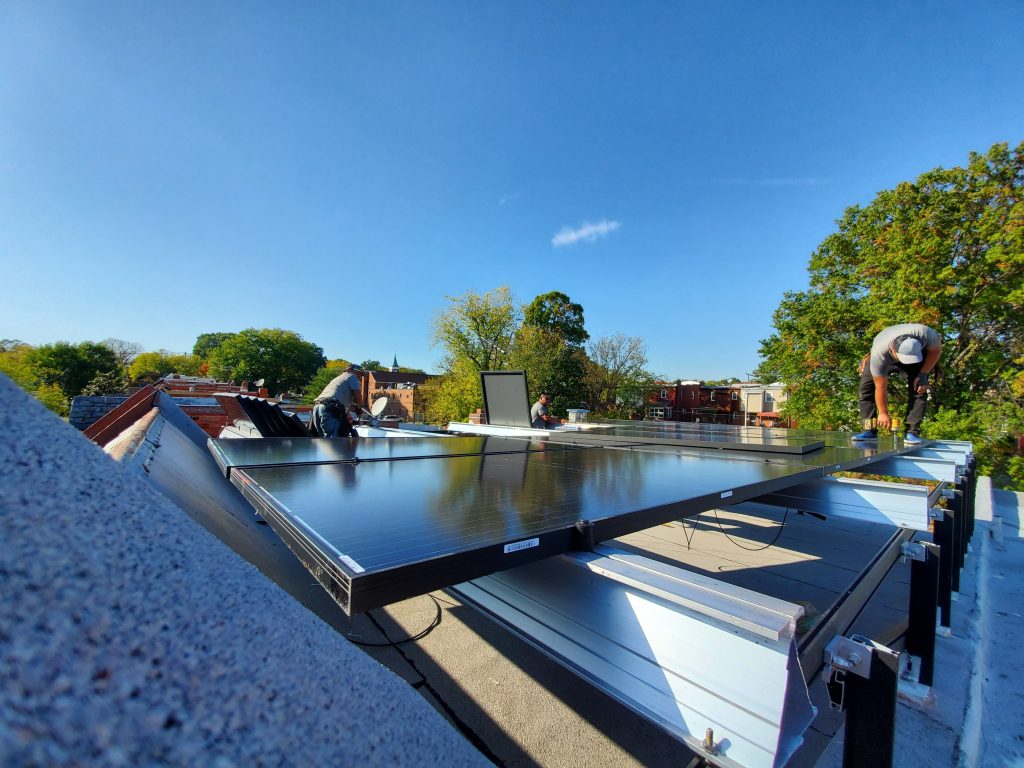 Home Solar Panel Installation
Maryland is a national leader in energy efficiency, ranking
as the "Most Improved" state in the American Council for an Energy-Efficient Economy's 2020 state efficiency scorecard. 
Part of that efficiency comes from using renewable energy sources like solar, which is the second-largest source of renewable energy in the state. 
Home and business owners in Baltimore are rapidly adopting solar energy systems, and Revolution Solar is here to facilitate the switch. 
Call (202) 827-6527 to learn about switching your Baltimore home or business to solar energy.  
Benefits of Solar Panel Energy
Solar energy wouldn't be gaining such impressive traction if there weren't significant benefits to homeowners. The most practical advantage to generating your own energy with solar panels is reducing or even eliminating your electricity bills, and potentially selling your unused energy back to the utility company. Choose from a variety of solar panel systems, such as rooftop systems, solar ground mounts, solar rooftop decks, and solar pergolas.
There are even more benefits to residential solar installation that make it a smart investment, including:
Tax credits: The federal government offers tax incentives for installing solar panels, and Baltimore residents can benefit from Maryland's Residential Clean Energy Rebate Program.
Home value: A clean solar energy system can boost your home's resale value by up to $6,000 per kilowatt of panels installed.
Independence: As our electrical infrastructure continues to be strained, solar energy frees you from rising electricity costs, and solar batteries can protect against power outages.
If you're ready to investigate solar energy for your Baltimore home, call Revolution Solar or request a consultation online.
Commercial Solar Panel Installation
Solar energy systems aren't just good for homeowners, they're a competitive advantage for commercial properties as well.

Businesses using solar energy can receive tax incentives and reduce or eliminate electricity as a cost of operation, all while becoming more eco-friendly.
Start Your Solar Journey With Revolution Solar
Are you ready to upgrade to clean, renewable energy? Revolution Solar is the region's leading expert in residential and commercial solar installation. With a focus on the cutting-edge technology and components installed by highly trained technicians, we deliver excellence in every job.
Pair this approach with performance and system guarantees, and it's no wonder that Revolution Solar is the top choice for solar installation in Baltimore.
Get in Touch with Us!
We Offer Practical Solutions to All Your Solar Needs.