Solar Energy Systems in Bethesda, MD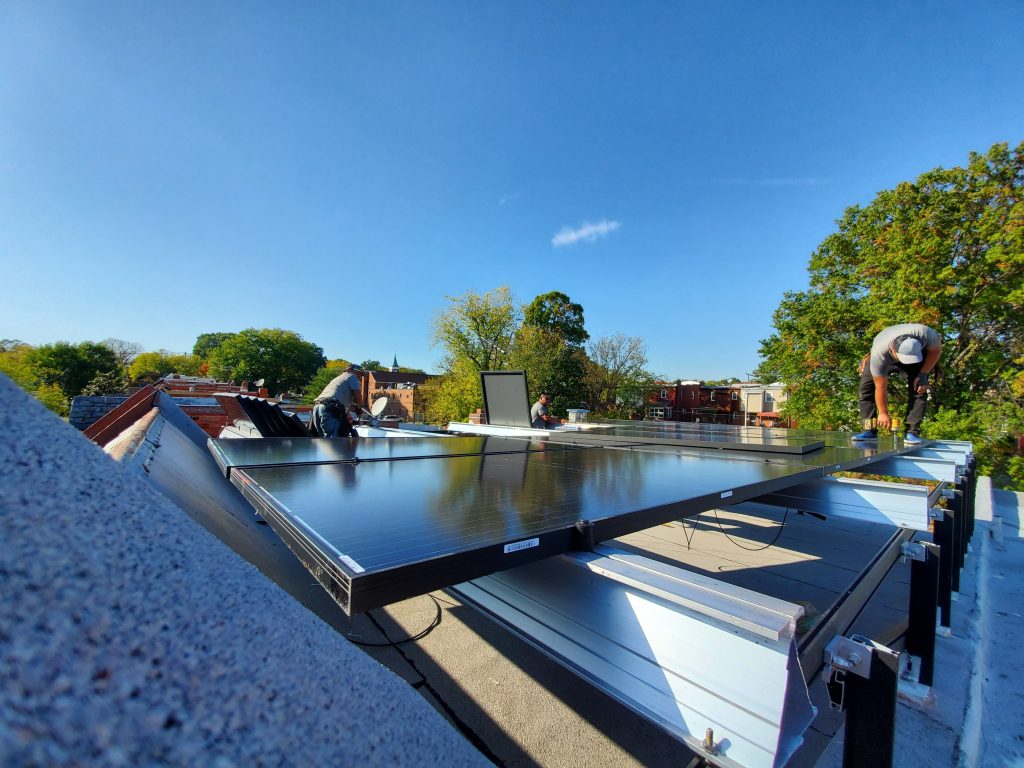 Solar Energy Products Installation in Bethesda, MD
When you think of home or business improvements that provide a return on investment and ongoing savings, do you think of solar energy systems? More and more Bethesda residents are discovering the opportunity and benefits of solar panels, thanks to federal and local incentives that bring highly efficient systems within reach. 
Revolution Solar installs quality solar panels with efficiency and durability in mind, which is why we're among Maryland's leading solar companies.
Call (202) 827-6527 today for top-rated solar panel installation in Bethesda.
Residential Solar Installation
Rooftop solar panel systems are an excellent option for Bethesda homes with pitched roofs. Bethesda gets an average amount of sunny days per year, and a rooftop system is a good way to capture those rays. However, there are other options to consider if the rooftop isn't optimal.
· Solar ground mounts: Solar panels can be installed directly into the ground in a cleared space without significant shadow or tree coverage.
· Solar rooftop decks: You can choose to build a rooftop deck solar panel system on a flat roof with or without an existing deck.
· Solar pergolas: These stand-alone structures generate energy while providing extra space for rest and relaxation.
· Solar patios: Extend your home's living space and reduce electricity costs by building a new solar patio or installing solar panels on an existing patio.
Revolution Solar is dedicated to finding the most effective solution for your needs, so call (202) 827-6527 today to schedule a consultation in Bethesda.

Commercial Solar for Bethesda Businesses
Bethesda businesses benefit from switching to solar. Some of the advantages include:
· Reduced electrical costs
· Reduced downtime in the event of outages
· Short return on investment Installing solar panels on your commercial property will reduce costs in the long run while raising consumer interest among those who value climate friendliness.
Call Revolution Solar to discuss how commercial solar services can help you reach your business goals.
Call (202) 827-6527 for commercial solar panel installation in Bethesda.

Schedule Solar Panel Installation in Bethesda
At Revolution Solar, we're committed to staying on the leading edge of solar innovations. You'll find we carry only quality products and ensure our technicians are up to date in all techniques that promote efficiency, safety, and minimal disruption to your home. Our professional solutions include manufacturer guarantees of up to 25 years, paired with our comprehensive workmanship warranty — so you know your home or business is in good hands.
Contact Revolution Solar today at (202) 827-6527 to start your switch to solar energy.
Get in Touch With Us!
We Offer Practical Solutions to All Your Solar Needs.