Solar Energy Systems in Columbia, MD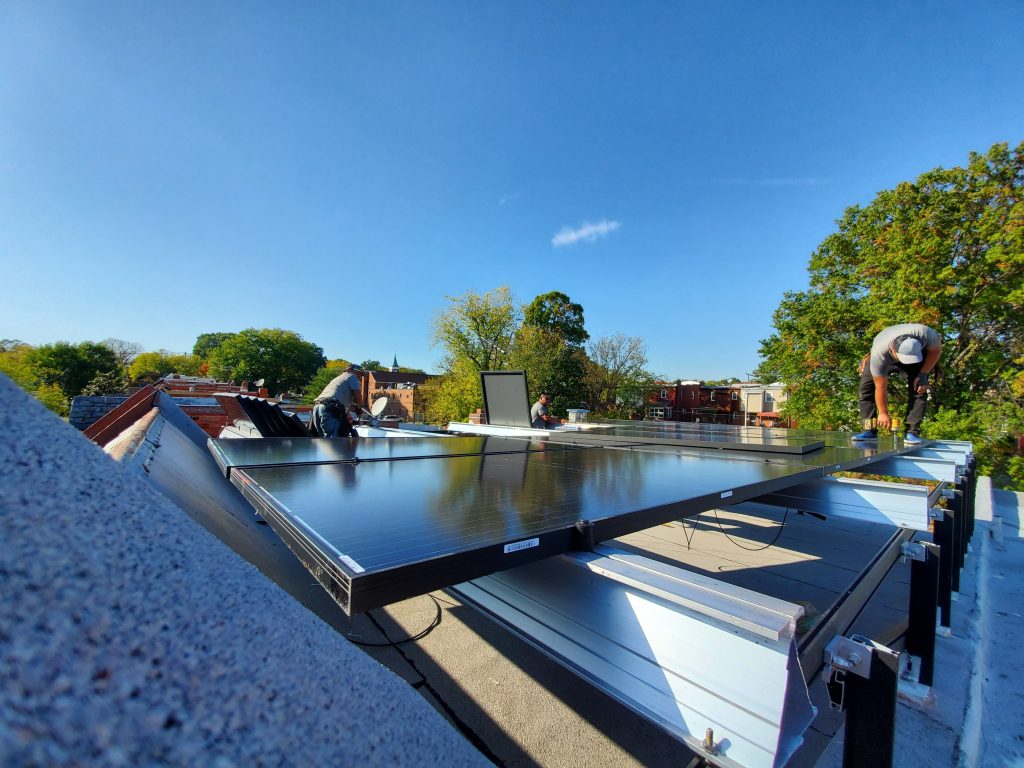 Solar Installation in Columbia, MD
Thanks in part to home and business owners in Columbia, Maryland is one of the "most improved" states for energy efficiency. Solar power is a significant contributor to that ranking, producing the second-highest amount of renewable energy.
A solar energy system from Revolution Solar can provide power to everything from consumer electronics to bigger appliances such as refrigerators and washer & dryers, all while saving homeowners money.
Contact Revolution Solar today at (202) 827-6527 to start residential or commercial solar installation.
Residential Solar Installation
Installing rooftop solar panels is an excellent way for Columbia homeowners to save money and reduce reliance on the local electrical grid. Some of the benefits of a home solar energy system include:
· Reduced electricity usage fees
· A dependable system that will last decades
· Increased home value
With the many incentives available through local programs and the 36% investment tax credit through the Inflation Reduction Act, it's the best time yet to switch your Columbia home to solar.
Call Revolution Solar at (202) 827-6527 or get started online to make solar savings a reality for your Columbia, MD, home.
Commercial Solar Panel Installation
As the major incentives for solar extend to businesses, more Columbia, MD, commercial properties are going solar. From enhanced reliability to a more predictable spread of energy costs, the advantages of solar panel systems on commercial properties are significant.
Revolution Solar offers the full range of commercial solar products and services business owners need to benefit from going solar, including:
Seize the opportunity of solar in Columbia today.
Call (202) 827-6527 or contact us online to discover what Revolution Solar can do for your commercial property.
Solar Roof Decks, Patios & Pergolas
Rooftop solar is no longer the only option for Columbia, MD, homes and businesses. Revolution Solar's expertise in construction means we can offer these non-traditional solar options:
· Solar patios
These alternative solar options are ideal for maximizing solar energy production using available space other than a standard roof.
Contact Revolution Solar today at (202) 827-6527 to get started on solar installation for your Columbia home.

Solar Roof Decks, Patios & Pergolas
With solar energy, experience matters — that's why we're Columbia's leading solar panel installers. We take the worry out of designing a system and always work with teams of highly experienced technicians to ensure quality work. 
For extra peace of mind, we use only the highest quality parts backed by manufacturer guarantees on critical components.
Don't hesitate to start switching to solar today. Contact us online or call (202) 827-6527.
Get in Touch with Us!
We Offer Practical Solutions to All Your Solar Needs.