Solar Energy Systems in Germantown, MD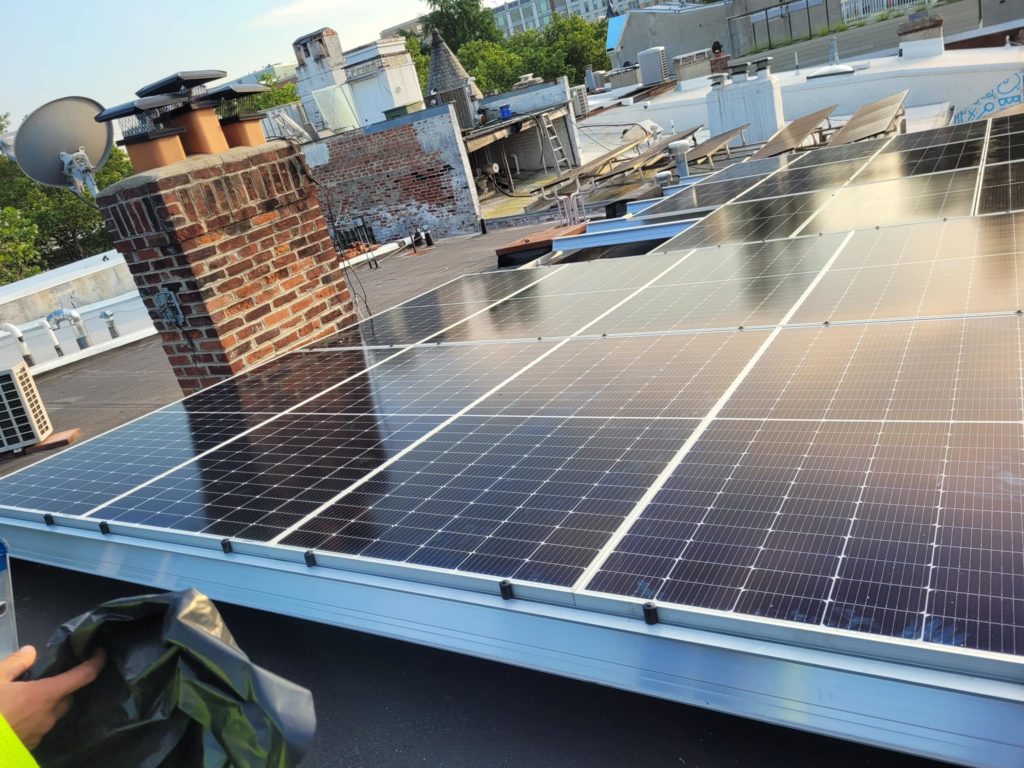 Solar Energy Panel Installation in Germantown, MD
Maryland is on a mission to increase clean energy output and has quadrupled its solar energy capacity since 2015. Residents and businesses in Germantown are catching on to the many benefits of solar energy generation, which means more solar panel systems are appearing faster than ever.
If you're interested in joining the movement toward independent clean energy generation, Revolution Solar is the company to call, thanks to our expertise and a stellar record of successful service.
Call Revolution Solar today at (202) 827-6527 to discuss installing solar panels on your Germantown property.
Solar Installation Options for Homes
For many Germantown homeowners, the obvious option for an energy system is rooftop solar. These panels attach to the roof and generate energy from sun exposure. However, other installation options are available when the roof is unsuitable, or you want to produce more energy.
Revolution Solar specializes in these alternative options:
· Ground-mounted solar: To take advantage of unused space on the property.
· Solar rooftop decks: To create additional recreational space on top of the home.
· Solar pergolas: To create usable backyard space while generating energy.
Revolution Solar is invested in determining the right system configuration for your home based on your budget, electricity use, and energy goals.
Call (202) 827-6527 to learn about the next steps in going solar.
Commercial Solar Installation
Schedule Solar Panel Installation in Germantown
If you've ever considered going solar, now is the time to get serious. The recent expansion of a federal tax credit means you can claim up to 30% of the cost of solar panel installation. Maryland makes the investment an even better deal by offering Renewable Energy Credits alongside clean energy grants for homes and businesses.
Revolution Solar's dedication to specialized solar services and a satisfying customer experience means we give you the information you need to make a
confident decision — and that we'll deliver on our promises of efficiency and quality work.
To get started on your journey to going solar, call (202) 827-6527 today to schedule a consultation in Germantown, MD.
Get in Touch With Us!
We Offer Practical Solutions to All Your Solar Needs.