Solar Energy Systems in Rockville, MD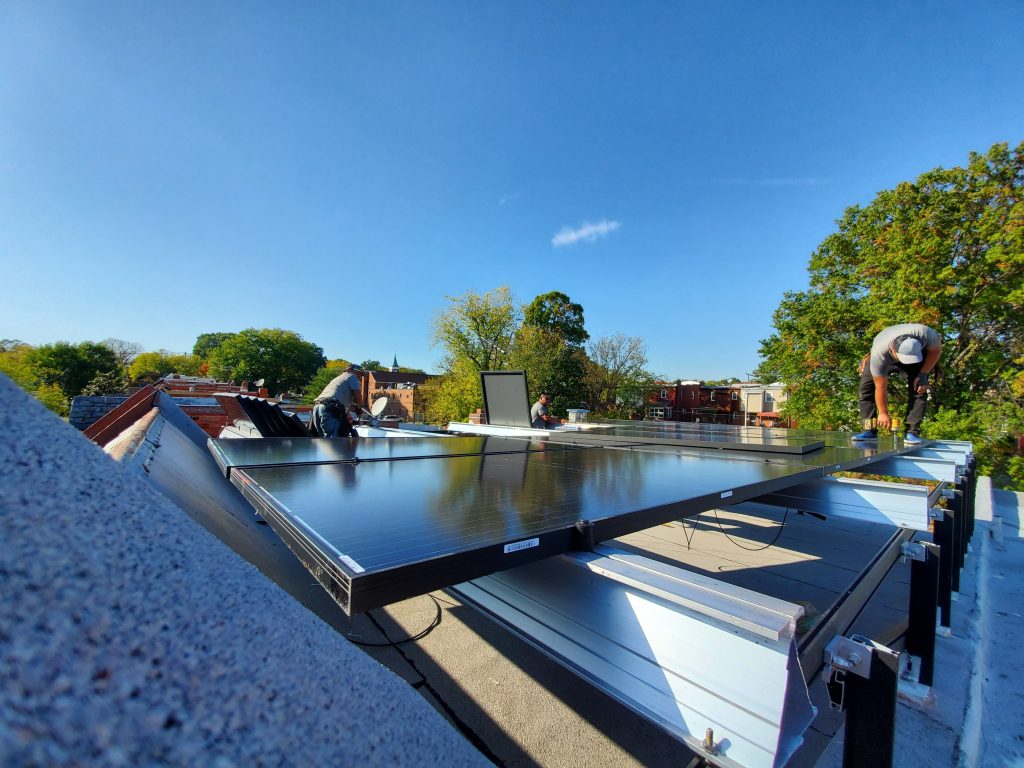 Solar Panel Installation in Rockville, MD
Electricity prices continue to soar in Rockville, and many homeowners are realizing that installing solar energy is an efficient alternative to grid electricity for powering appliances, entertainment systems, and other necessities.
Rockville businesses are also flocking to commercial solar for the reputation boost and additional savings.
Revolution Solar is here to guide Rockville residents and businesses toward a brighter solar future.
Call (202) 827-6527 today or contact us online to get started.
Residential Solar Installation
Savvy Rockville homeowners are always on the hunt for ways to improve their home's value, and solar is becoming an increasingly popular option. In addition to boosting the value of your home, solar panels offer independence from the grid.
It can lower your grid electricity usage to zero depending on your consumption habits, home footprint, and system size. And thanks to expanded provisions in the Inflation Reduction Act, you can claim a 30% tax credit on the cost of residential solar panel installation.
Call Revolution Solar at
(202) 827-6527
or
contact us online
today t
o see how we can maximize your Rockville home's roof space for solar energy.
Commercial Solar Panel Installation for Rockville Businesses
Commercial solar installation is a smart investment for Rockville businesses. Research shows that consumers are increasingly interested in businesses that promote sustainability, and switching at least part of your energy consumption to solar is a great way to demonstrate that.
Relying on solar power means cutting the operational cost of electricity and avoiding spikes that come with grid power.
Contact Revolution Solar online or call (202) 827-6527 to learn more about how solar energy can boost your business.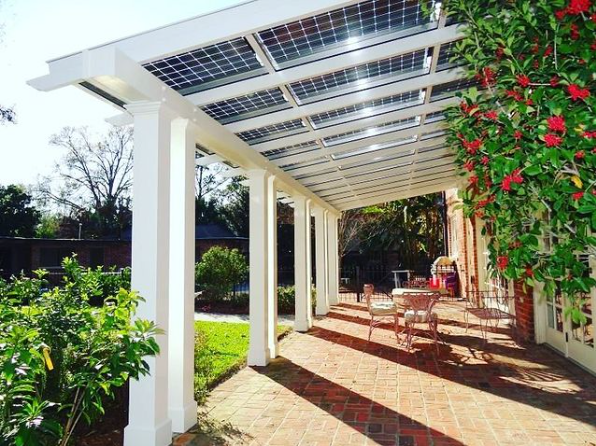 Solar Roof Decks, Patios & Pergolas
While rooftop solar and solar ground mounts are the most common arrays in Rockville, other options are gaining traction. Revolution Solar offers:
These options use space that might otherwise go to waste on your property and provide functional shade to make these areas more livable.
Call Revolution Solar at (202) 827-6527 or contact us online to learn more about our alternative solar options in Rockville.
Schedule Solar Panel Installation in Rockville, MD
Going solar in Rockville doesn't have to be complicated. With Revolution Solar's innovative engineering, streamlined permitting, and our focus on customer service, you'll benefit from a tried-and-true model for efficiency. Our construction expertise allows us to ensure the optimal efficiency of your system, whether it's a few panels on your home's roof or a large array on a commercial property.
Don't wait to take advantage of available incentives and start generating ROI from solar as soon as possible.
Call Revolution Solar at (202) 827-6527 or contact us online to learn more and start switching to solar.
Get in Touch with Us!
We Offer Practical Solutions to All Your Solar Needs.