Solar Energy Systems in Towson, MD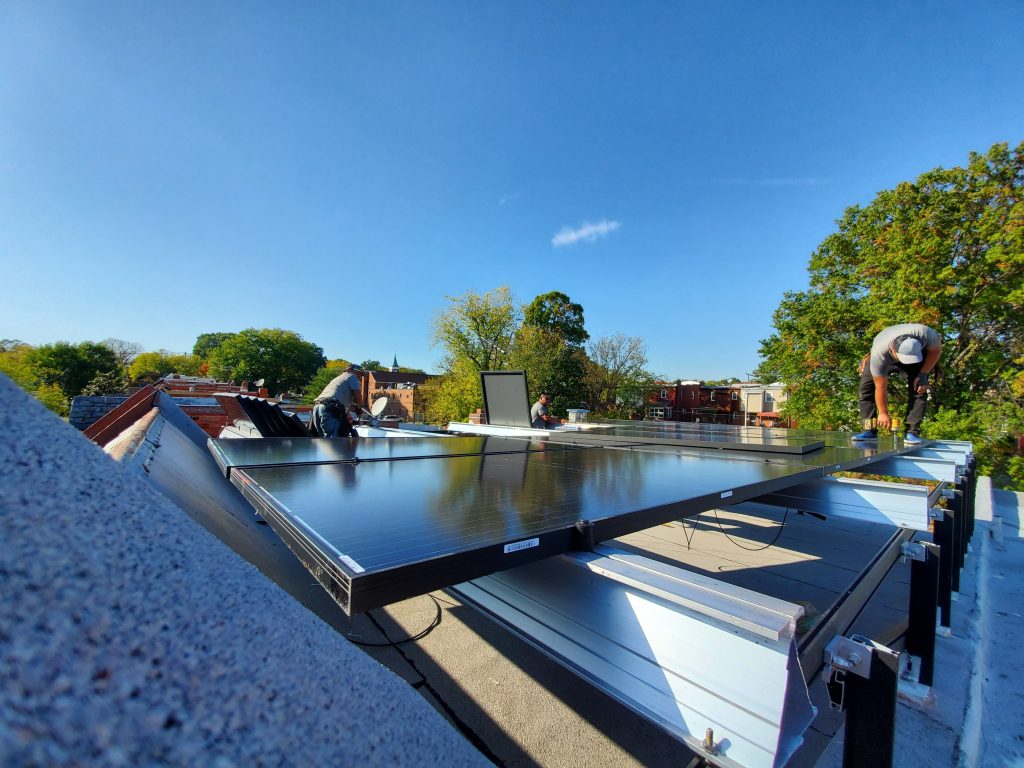 Solar Energy Panel Installation in Towson, MD
Solar panels are appearing on more Towson homes and businesses than ever before, and there's good reason for their boom in popularity. Solar energy is clean, facilitates energy independence, and is more affordable due to federal and local clean energy incentives. 
Revolution Solar is Maryland's trusted solar services provider, and we're proud to share our expertise with Towson residents.
Call (202) 827-6527 today for expert solar panel installation in Towson, MD.
Solar Installation Options for Homes
When it comes to a return on investment, solar energy systems are high on the list of home improvement options. With the right system, you can reduce or eliminate grid electricity use and attract more buyers at a higher sale price.
You can expect decades of reliable energy production from high-quality systems. Revolution Solar offers these options to fit nearly any home.
· Rooftop solar panels: This option is a good fit for many homes with pitched roofs.
· Solar patios: If you don't have the right roof, you can still benefit from solar by using your patio or building a new one specifically for solar panels.
· Solar pergolas: Make use of empty backyard space with a solar pergola that harvests energy while providing shade.
· Solar rooftop decks: If you have a flat roof, consider building a solar deck on top to expand your living space.
· Solar ground mounts: If you have excess space on your property, you can install solar panels mounted directly into the ground.
Interested in finding the right solar solution for your home? Talk to a Revolution Solar representative at (202) 827-6527 or contact us online to get started.

Commercial Solar Power for Businesses
Business owners who want a competitive advantage should consider the benefits of solar energy for Towson properties. Rooftop and ground-mount solar systems turn unused space on your commercial property into energy-generation powerhouses you can use to keep your business running smoothly.
In addition to savings on the high operational cost of electricity, you can expect a reputation boost from consumers who care about clean energy.
Call Revolution Solar at (202) 827-6527 or request a consultation online to see how an investment in solar energy can power your business success.
Why Choose Revolution Solar?
When you have solar panels installed on your home or business, you want three qualities in your solar company: Efficiency, optimization, and skill. With Revolution Solar, you get all three. Our thorough knowledge of best construction practices and time in the industry means we'll design your system to provide as much energy as possible and install it to the highest industry standards.
Call Revolution Solar today at (202) 827-6527 to schedule quality solar panel installation in Towson.
Get in Touch With Us!
We Offer Practical Solutions to All Your Solar Needs.