Solar Energy Systems in Chevy Chase, MD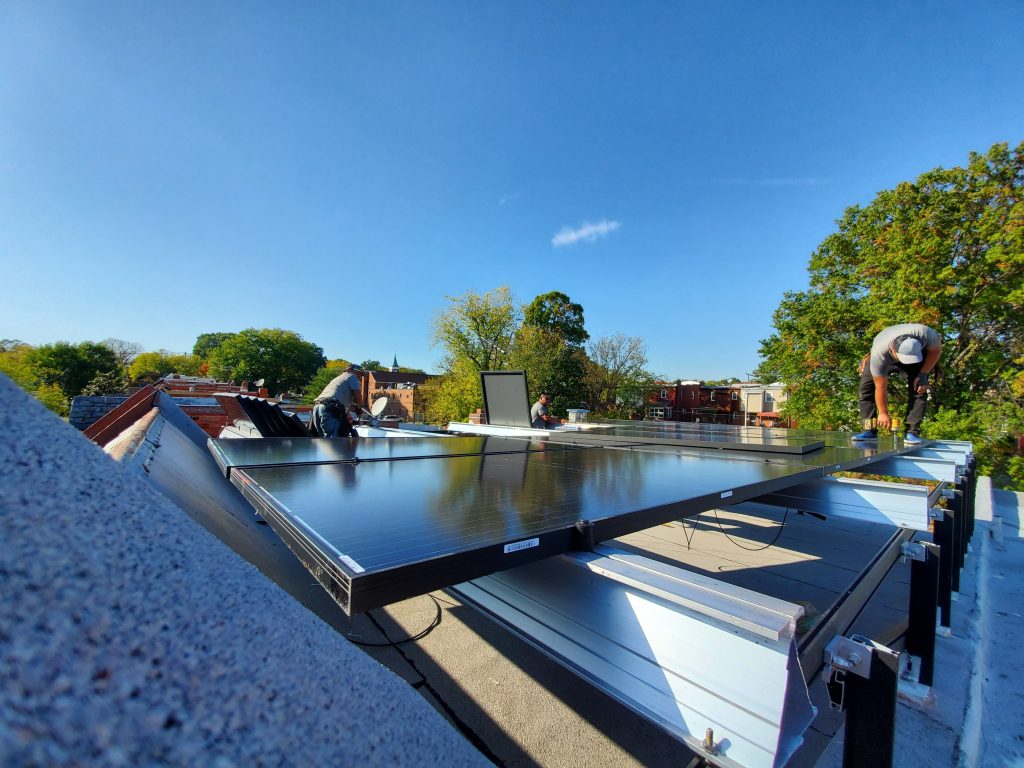 Solar Installation in Montgomery County
In the race to stop the use of dirty energy and shore up the state economy with new green jobs, Maryland is emerging as a serious competitor — and Chevy Chase residents are well-positioned to take advantage of solar energy systems.
Maryland has already quadrupled its solar energy capacity to 1,000 megawatts since 2015, and the state aims to eliminate carbon emissions by 2040.
If you're interested in reaping the benefits of a solar energy system for your home or business, Revolution Solar can make the process simple and ensure you get all the incentives available.
Call (202) 827-6527 today to learn more about switching to solar.
Residential Solar Installation
Going solar is a smart financial move for homeowners for many reasons. Rooftop solar systems from Revolution Solar can net you these benefits:
A more reliable source of power than the grid

Increased home value

Exemption from property tax on increased value

Reduced energy bills
With a large enough system and the addition of a solar battery to store the excess energy you generate, you can achieve energy self-sufficiency without the hassle of completely disconnecting from the grid.
Call Revolution Solar today to learn more about solar energy systems and what incentives you qualify for.
Call (202) 827-6527 to discuss your questions about going solar in Chevy Chase.
Commercial Solar Installation
Choose Industry-Leading Capabilities With Revolution Solar
Frequently Asked Questions
Common questions we receive about solar panel systems include:
Get in Touch With Us!
We Offer Practical Solutions to All Your Solar Needs.