Solar Panel & Solar Energy Systems in Silver Spring, MD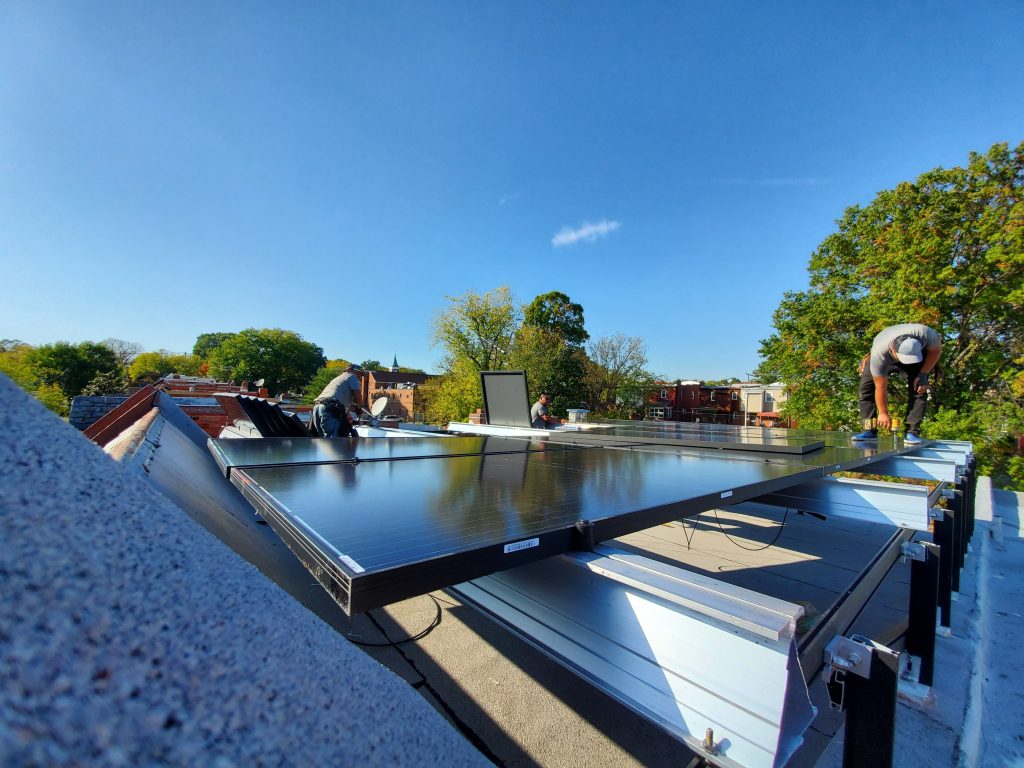 Save Money With Solar Panel Installation
Many home and business owners think solar power isn't an option in Silver Spring due to Maryland's weather, but solar is a great option for saving money and generating clean electricity.
With an average of over 200 sunny days per year, Silver Spring has plenty of sunshine to make a solar investment a smart one.
Revolution Solar offers expert solar panel installation from highly trained technicians to help power your home or business more effectively.
Call (202) 827-6527 to learn why we're the premier solar installer for Silver Spring. 
Solar Energy for Silver Spring Homes
Going solar is more alluring than ever as panel manufacturers continue bringing efficiency-maximizing technology to the field. What can a rooftop solar energy system do for Silver Spring homeowners? Benefits include:
· Not having to depend on the electric grid to keep your home powered
· Less financial impact from rising electricity costs
· Significant monthly savings on electric bills
Depending on the system, going solar results in independence and elimination of some or all of your electricity usage costs. Pairing your solar energy system with a solar battery integrated into your home will allow you to store the power you generate for when you need it during a power outage.
Revolution Solar is experienced in getting the maximum energy output from your available roof space. Call or contact us online to learn how we can make your solar installation experience simple and swift.
Commercial Solar Energy Solutions
Solar energy presents compelling benefits for business owners. Electricity is a significant portion of operational costs; roof- or ground-mounted systems offer a way to offset those costs while attracting more customers by investing in clean energy.
Businesses should also consider non-standard ways of incorporating solar panels into unused space, such as solar rooftop decks and solar pergolas.
Interested in powering your business with solar?
Call (202) 827-6527 to learn more about our commercial solar services and financing options for your Silver Spring business.
Trust the Silver Spring Solar Professionals
With Revolution Solar, quality always comes first. Our clients in Silver Spring and beyond know we invest in highly trained technicians and the highest quality products, and that we provide exceptional work in every installation. Our dedication to design means your solar energy system will be durable and become an aesthetically pleasing part of your home or business.
Call Revolution Solar today to schedule an evaluation or start by contacting us online. 
Get in Touch With Us!
We Offer Practical Solutions to All Your Solar Needs.